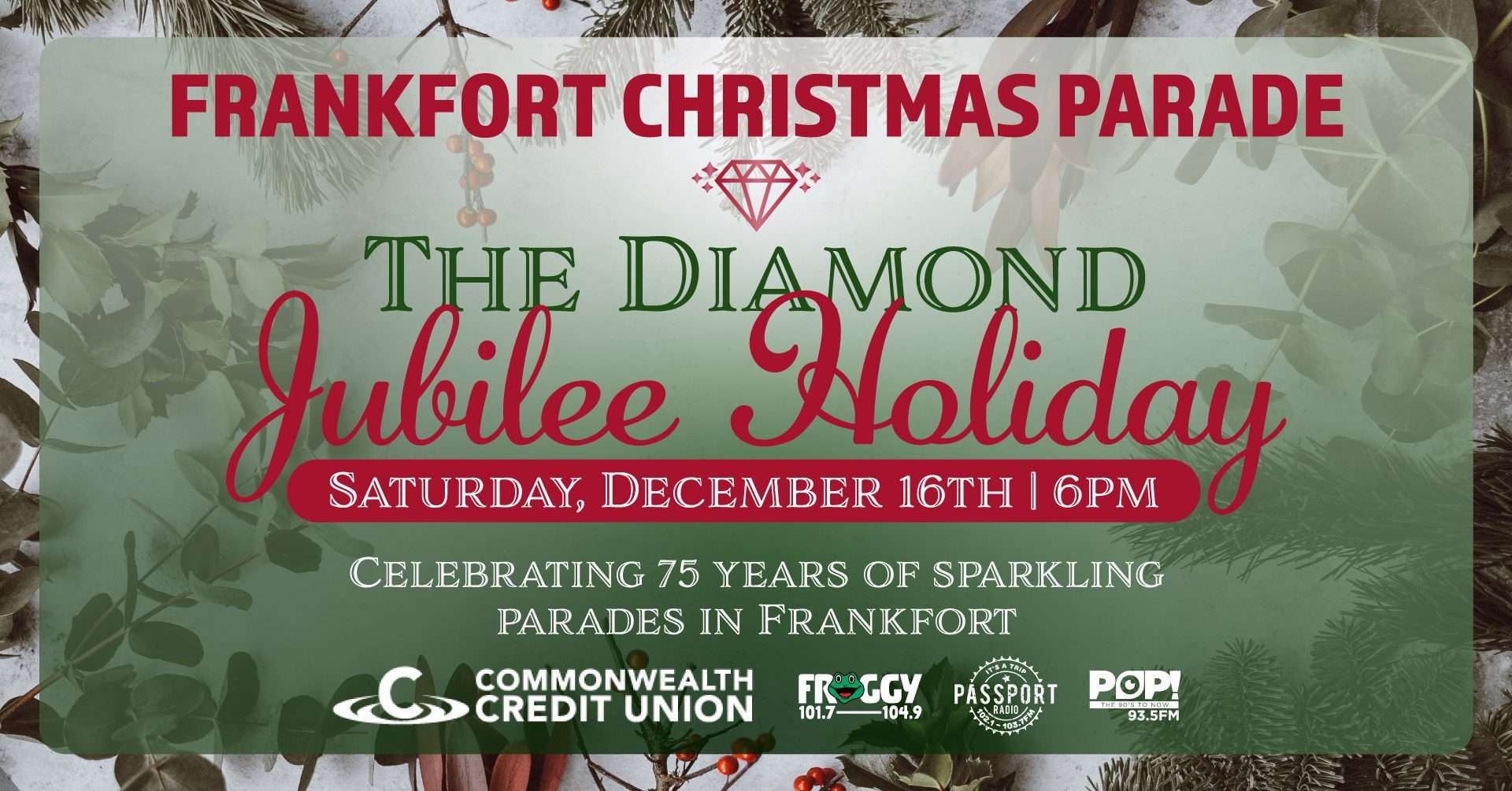 NO REFUNDS
THEME: 75th Diamond Jubilee
Saturday, December 16, 2023
Lineup 4:30 p.m.
Step-off @ 6 p.m.
*Cancellations will be announced/texted/emailed/posted by Noon the day of.
LINEUP/CHECK-IN/PARKING:
-Parade entries will check-in on Holmes Street/Regan Street. No public vehicles will be admitted. This is only for the
vehicles/floats that will be in the parade.
-Do not check in until all your entire group/vehicles are with you.
-Public parking is available in the state building parking lot (entrance at corner of Holmes/Mero). You can use this parking
lot to wait for your entire group before checking in.
-Lineup is first come, first serve from 4:30 p.m. – 5:30 p.m. on Clinton Street behind the old state office building.
-DO NOT GET IN THE LINE UP LINE EARLY
-Please make sure you have a full tank of gas before you check in.
ROUTE:
-Parade will step off onto High Street to Main to Capital Avenue, and will go behind the Capitol building. -There will be law
enforcement to guide you through the route.
-The grand stand will be in front of The Capitol Annex Building.
-Entries will disband behind The Capitol Annex Building.
-DO NOT TRAVEL BACK DOWN CAPITAL AVENUE.
PRIZE:
-1st ($1,000), 2nd ($500) and 3rd ($250)
-Judging will take place at the review stand in front of the Annex building.
-If for-profit wins, prize money will be awarded to the charity of your choice.
RULES:
-Clearly display the name of your organization on your entry or you will not be announced by the emcee.
-Entries may hand out candy along the route, but do not throw candy.
-Limit 5 vehicles per entry *excluding car clubs.
-No entries may include Santa. The one and only St. Nick will ride on the final car!
-Entry fee is non-refundable.
-Adult supervision is required for all children under 12 years old participating in the parade.
-Entries with animals must provide their own cleanup during lineup and along the parade route.
QUESTIONS: frankfortparade@gmail.com
Check Back Here For Parade Updates